Those People is a collection of multi-instrumentalists who create songs that "take the listener on a sonic journey chock full of inventive vocal harmonies, interesting melody, and lyrical content," (Jennifer Logue, Rock On Philly).
In the summer of 2014 they teamed up with award-winning producer Bill Moriarty and mastering engineer Brian Lucey to record the EP "Be Careful What You Wish For," released in December, 2014. The EP highlights all the strengths of the band: vocal harmony, pop rhythms, raunchy guitar interlaced with a keyboard backbone. The songs run the gamut from exuberant to somber while staying true to their rock roots.
Those People's first EP garnered attention from local radio stations (WXPN, WMMR, WZZO, Gashouse Radio) and promoters, and opened the doors to some of Philadelphia's preeminent stages (Milkboy, World Cafe Live, North Star Bar, Kung Fu Necktie, to name a few).
Those People's second EP, "Human Robot," saw Khafre and co. shack up at Milkboy Studios late 2015 to lay down five tracks of hook-based, rock music with plenty of ear candy and synth-driven melodies for everyone.
"The six-piece has always had a very open, jigsaw-like sound but they kick it up a notch on the new collection, which was recorded last fall at Milkboy Studios.
Catchy modern rock is the name of the game on Robot. "Half Full" opens with a bright intro balanced between guitars and synth before picking up steam with vocalist Assad Khafre's impassioned singing. There's a subtle theatricality across all of the EP tracks, but "You Can't Get Rid of Me" takes it a step further with a swing and lyrics that feel almost Queen-like." (Julie Miller, The Key)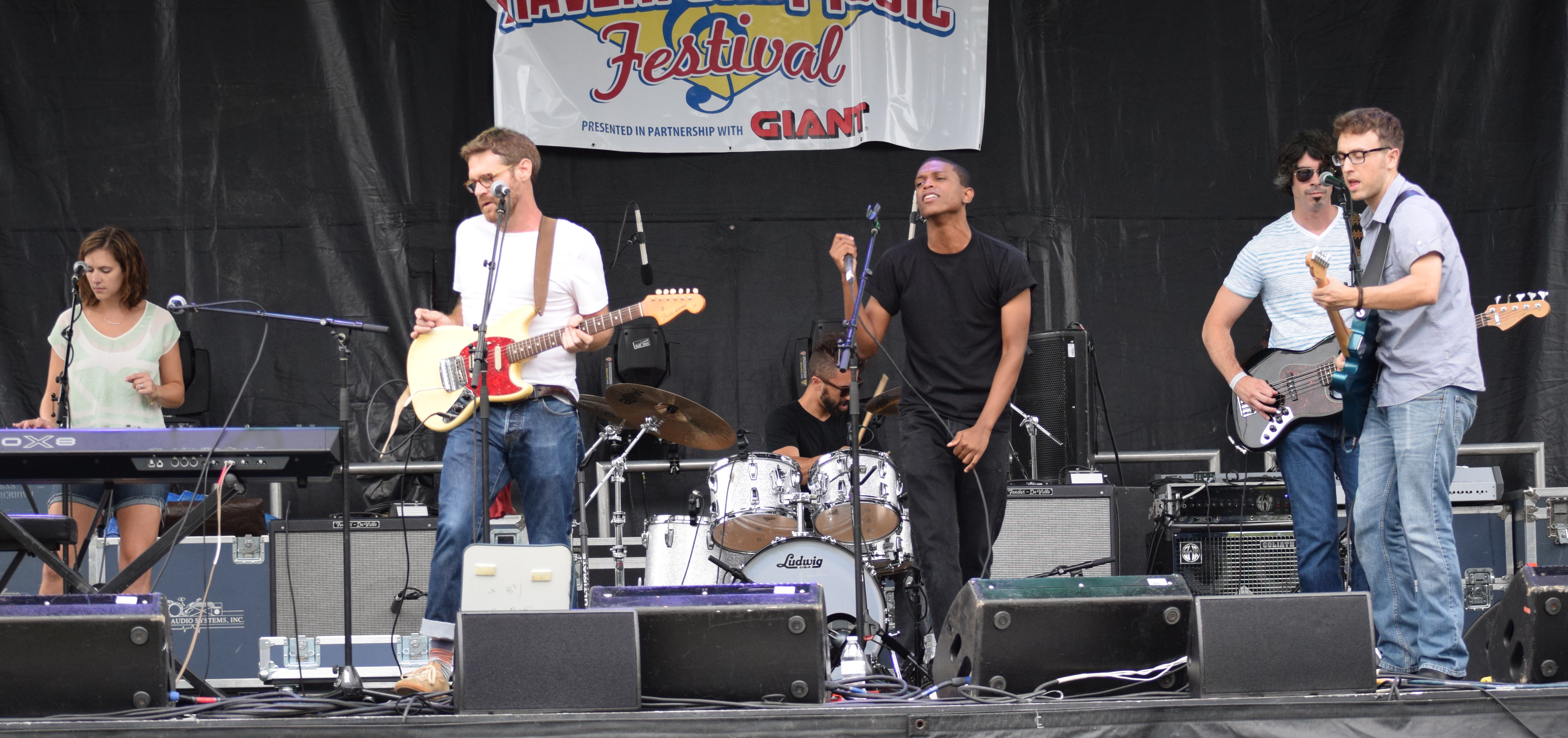 Those People is:
Assad Khafre: Lead Vocals, Percussion
Daniel DiFranco: Guitar, Keyboard
Seth Carter: Guitar, Keyboard, Vocals
Rebecca Miller: Vocals, Xylophone, Synth, Percussion
Ryan McMurray: Bass, Vocals
Jason Gooch: Drums